Bral announces sister city agreements between Village of Great Neck, two communities in Israeli-occupied West Bank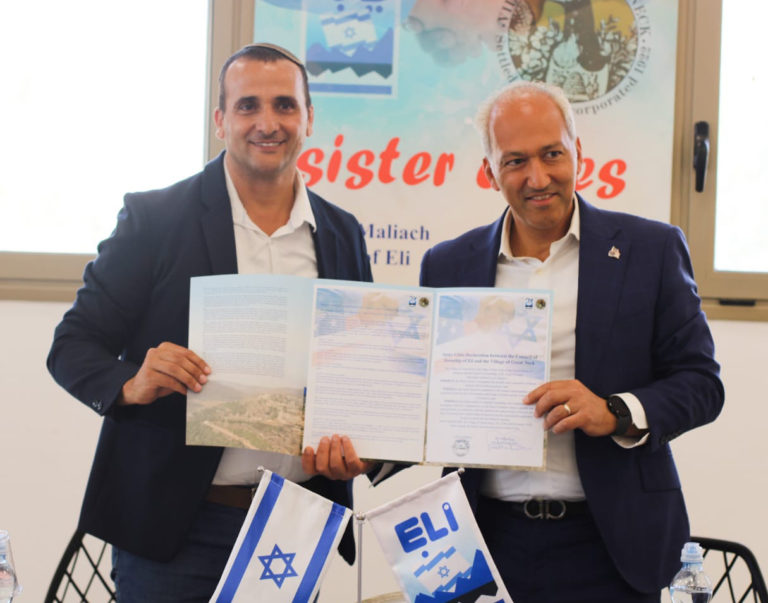 Village of Great Neck Mayor Pedram Bral announced partnership agreements last month for the village to become sister cities with two territories in the Israeli-occupied West Bank.
Bral, who traveled to Israel last month, said the village was approached by officials from the Township of Eli and the Town of Mitzpe Yericho, both located in the West Bank, to sign friendship agreements.
The mayor said the reason the village signed the partnership agreements between the two Israeli municipalities was because he wants to "build bridges" with a variety of other communities throughout the world.
Other international municipalities, he said, have already reached out to establish these agreements and he told village residents during last month's Board of Trustees meeting that more will be coming.
"To hear that people are actually approaching us, wanting to make friendship agreements and build bridges… I think it's extremely heartwarming," Bral said. "I was more than happy to meet with them and it's really my honor and privilege to sit here and announce these sister cities."
Bral said officials from both territories reached out to him a week before his planned trip to Israel and did not announce the agreements until he was back from his trip. The agreements mentioned both parties having a "desire to strengthen friendly and cooperative relations" between themselves.
The village's agreements came months after Nassau County Executive Bruce Blakeman signed a similar agreement between the county and two communities in what is termed by some Judea and Samaria in May.