Answering the Call: Supporting the Heroes of the IDF's Yahalom Unit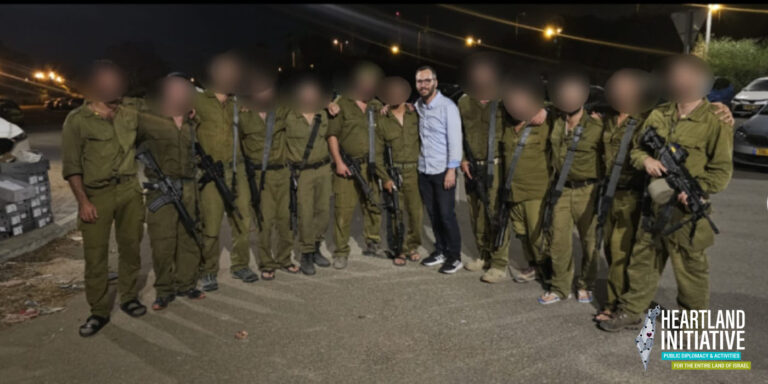 The heroes of the Israel Defense Forces (IDF) stand as a symbol of courage and resilience, with the Yahalom Unit exemplifying these values at their finest. When we received an urgent call highlighting their need for crucial gear, there was no hesitation – we knew we had to respond swiftly and decisively. With the collective global effort to equip these brave combat engineers, ensuring they remain prepared for the challenges that lie ahead, we were able to reach the fundraising goal and to deliver.
The Generous Donations
A culmination of global contributions has led to a significant supply of equipment for the fighters of the Yahalom Unit. Here's a list of the items generously donated:
12 pairs of shoes
12 assault grips for weapons with rails
12 adapters and flashlights for weapons, accompanied by 12 batteries
3 coffee sets
12 G-Shock watches
12 pairs of tactical gloves
These contributions are paramount, enabling the unit to carry out their tasks more effectively and with increased safety.
About the Yahalom Unit
The Yahalom Unit stands as a cornerstone of the Combat Engineering Corps. Their specialty lies in handling unique engineering tasks, such as addressing underground and concealed terror tunnels and executing sabotage operations. They are also the go-to experts in managing dangerous ammunition and weapons, frequently assisting other IDF units with intricate engineering tasks.
During Operation Protective Edge, the unit played a critical role in neutralizing the Hamas tunnel infrastructure, leading to its significant expansion and enhanced capabilities. Their responsibilities span from sabotage missions, handling explosives, and neutralizing enemy devices to clearing minefields and locating terror tunnels. To maximize safety, they often utilize robots and remote-controlled devices.
Supply Chain Developments
While the global supply chain for essential gear and equipment has faced disruptions, there's good news on the horizon. After an extended wait, there is now anticipation of receiving an order of Ministry of Defense approved ceramic vests and helmets in the upcoming days. The majority of the funds that were raised to date will be allocated to this vital equipment.
The demand continues, with other combat units also expressing their need for similar gear. As such, the drive to gather funds and support remains ongoing.
For those who wish to be part of this noble cause, every bit helps. By contributing, you ensure that every penny (minus transactions fees out of our control) goes directly towards acquiring crucial gear for those at the forefront.